Hosts Stephen Dark and Mitch Sears delve into the hidden corners of University Hospital, where vital roles are performed by people whose untold, compelling lives and remarkable efforts reveal the human dimension to those we turn to when we fall sick.
ABOUT "Unit on the Brink"
"Health Care Hero"
"Frontline Health Worker"
What do these terms really mean?
Unit on the Brink: Voices of the COVID Frontline is a multi-part podcast series that shares the raw stories of health care workers at University Hospital as they work day after day to hold the line against the COVID-19 pandemic.

Their stories offer a snapshot of the virus bearing down on one state, one group of healers, one Medical ICU. Hear the firsthand tales of six medical professionals and how the virus impacts their patients, their community, and their lives.

Reported by Stephen Dark, listen week to week as this group stands united in their sense of a calling as they risk their lives against an invisible threat.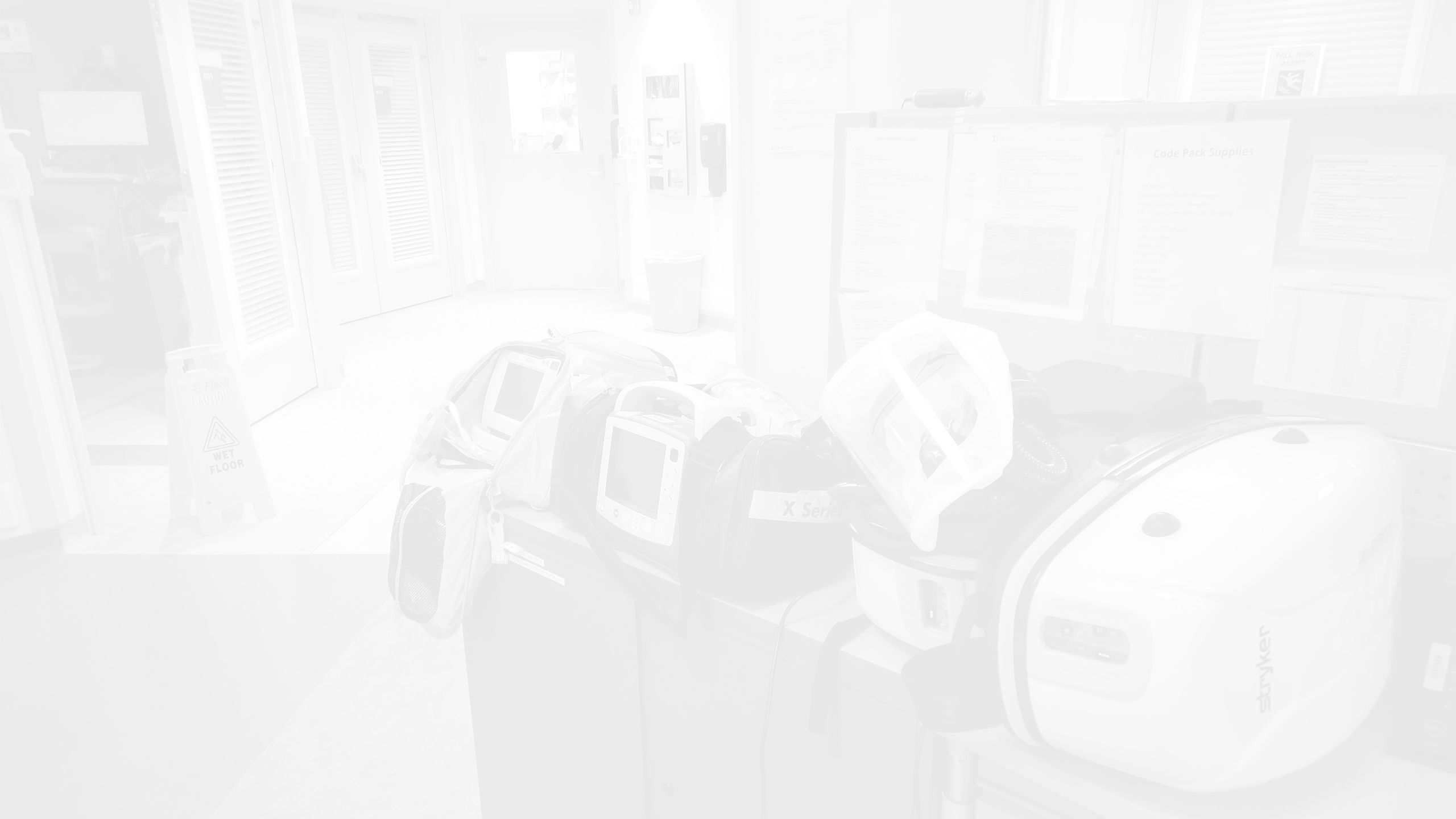 A friend expressed sympathy to Barker for returning to work at the MICU only to face COVID-19. "And I'm like, 'Actually, I feel maybe this is why I came back.'"
ALISHA BARKER
Alisha Barker traces back her passion for nursing to her father. They would watch the TV sitcom MASH together when he got off work, and she marveled at the sassy self-determination of the nurses in the Korean war medic unit. She spent 10 years as a critical care nurse at the MICU, rising to assistant manager. During that time, she treated patients with H1N1 in the 2009 global pandemic, caring for young, obese males who in some cases died from the virus. The experience left Barker with claustrophobia, in part related to having to wear a tight-fitting mask even as she performed CPR on dying patients. She quit the MICU in 2016 to care for family and herself, only two years later in late 2018 to be drawn back by memories of the camaraderie of her colleagues.
" IT'S HARD BECAUSE YOU WANT TO HAVE EMOTIONS AND BE ABLE TO TREAT THE PATIENT AND GIVE THEM THEIR DIGNITY AND RESPECT. BUT A LOT OF WHAT WE FACE TODAY IS DISTANCING SO THAT YOU CAN PROVIDE CARE WITHOUT BECOMING TOO EMOTIONAL"
MEGAN DIEHL
When Megan Diehl graduated from high school, she sang a song from Wicked as salutatorian. When she graduated from nursing college, she gave a speech celebrating the almost mystical bond of sister- and brotherhood she and her 80 peers were joining. Five years later, she joined the MICU and discovered the harsh realities of how close to death many MICU patients are when her first patient, seemingly stable, went into cardiac arrest. As COVID-19 patients came under her care, their constant fight to breathe and the aggressive treatments used to care for those patients impacted her deeply, making all the more painful the protests she saw on local TV news of unmasked crowds demanding that businesses be allowed to re-open.
"I always tell patients - particularly before we put a breathing tube in - that we're here to take good care of them. I tell them in my world, stability is a great thing."
DR. LYNN KEENAN
Lynn Keenan, MD, is a pulmonary and critical care specialist who went into the military because it would put her through medical school. All she's ever wanted to be was a physician and she can date her family's involvement in medicine back to the fifth woman to become a surgeon in the United States, Marie DeVoll in the late 1800s. DeVoll's model of both independence and grit in the face of adversity has stood Keenan well working in multiple ICUs, including in Seattle, Ogden and most recently at University Hospital MICU. When treating COVID-19 patients who are often frightened by both the disease and the medical interventions involved in caring for them, she focuses on educating the patient about their treatment to help them get through it.
"I chose nursing because I wanted to be a public servant. Helping those in need, and hopefully helping the greater good."
CAT COE
Cat Coe quit a career in mountain guiding and photography to become a nurse. But when she realized her ambition of working in an ICU by joining the University Hospital MICU fresh out of nursing college, she found the learning curve almost too steep to continue with. An unexpected invitation to climb in Patagonia, Argentina gave her the opportunity to reassess her work at the MICU and return reenergized, just before COVID-19 began. At first, she thought it was another flu, but as young people with no medical history came into her unit extremely sick—and getting sicker—she became not only worried for them, but also for herself, her partner, and her community. She had chosen nursing as a career because she wanted to be a public servant. In the face of a global pandemic, she discovered both the fundamental value of her role and, as the months went on, the price many nurses and their medical colleagues in the MICU paid in terms of exhaustion and burn-out.
"It's a family unit. I swear, you are never on your own. There's always someone to help you. They treat you like family, that's what it is."
CORNELIO MORALES
Cornelio Morales grew up in Oaxaca, Mexico, one of seven children in a family that struggled with poverty. He went to nursing college in Oaxaca because he knew there was always work for nurses. In 1992, he moved to Los Angeles, trained to be a Certified Nursing Assistant, and shortly after his second child, Catherine, was born, moved to Utah in 2006. In total, he's done nursing for 19 years, 11 of those as a healthcare assistant (HCA) at the MICU. He's widely respected for both his knowledge—doctors call him "Dr. Morales—and the kindness and thoughtfulness he shows patients. He has three children, the middle, Catherine suffering from a genetic disease that means she requires care round-the-clock Catherine taught Morales not only how to see a patient's needs but also their family's too.
"I felt helpless. Normally you just go to your patient when they're having a hard time. There's this push to not put yourself at risk, but I couldn't just stand at the doorway and let him pull out his ECMO."
REBECCA BRIM
Nursing for Rebecca Miller means easing the suffering of others, which she does by caring for the critically ill. What inspired her to be a nurse was her father, who survived two open-heart surgeries and a motorbike accident. As a child seeing his frequent stays in hospital and recuperating at home, she learned that surgeons do operations, but nurses save lives. Miller is a 15-year veteran nurse in University Hospital's cardiovascular ICU and has learned much about herself—she has a honed instinct for the fate of a patient on first meeting them—and about the nature of death in modern medicine. But it was when she was seconded to the MICU to care for an Iraqi war veteran with the same first name as her husband, that Miller saved her patient's life and as a consequence found herself in the crosshairs of both COVID-19 and the mentally and emotionally taxing nature of nursing in a global pandemic.
About the Medical ICU (MICU)
On the 4th floor of the University of Utah Hospital, overlooking Salt Lake City and the helipad, the medical intensive care unit (MICU) has always treated the very sickest of the sick. The unit's medical professionals go to extraordinary lengths to save the people in their care. And during the COVID-19 global pandemic, the healers in the MICU are working tirelessly to help save the lives of the most severely impacted victims of the virus.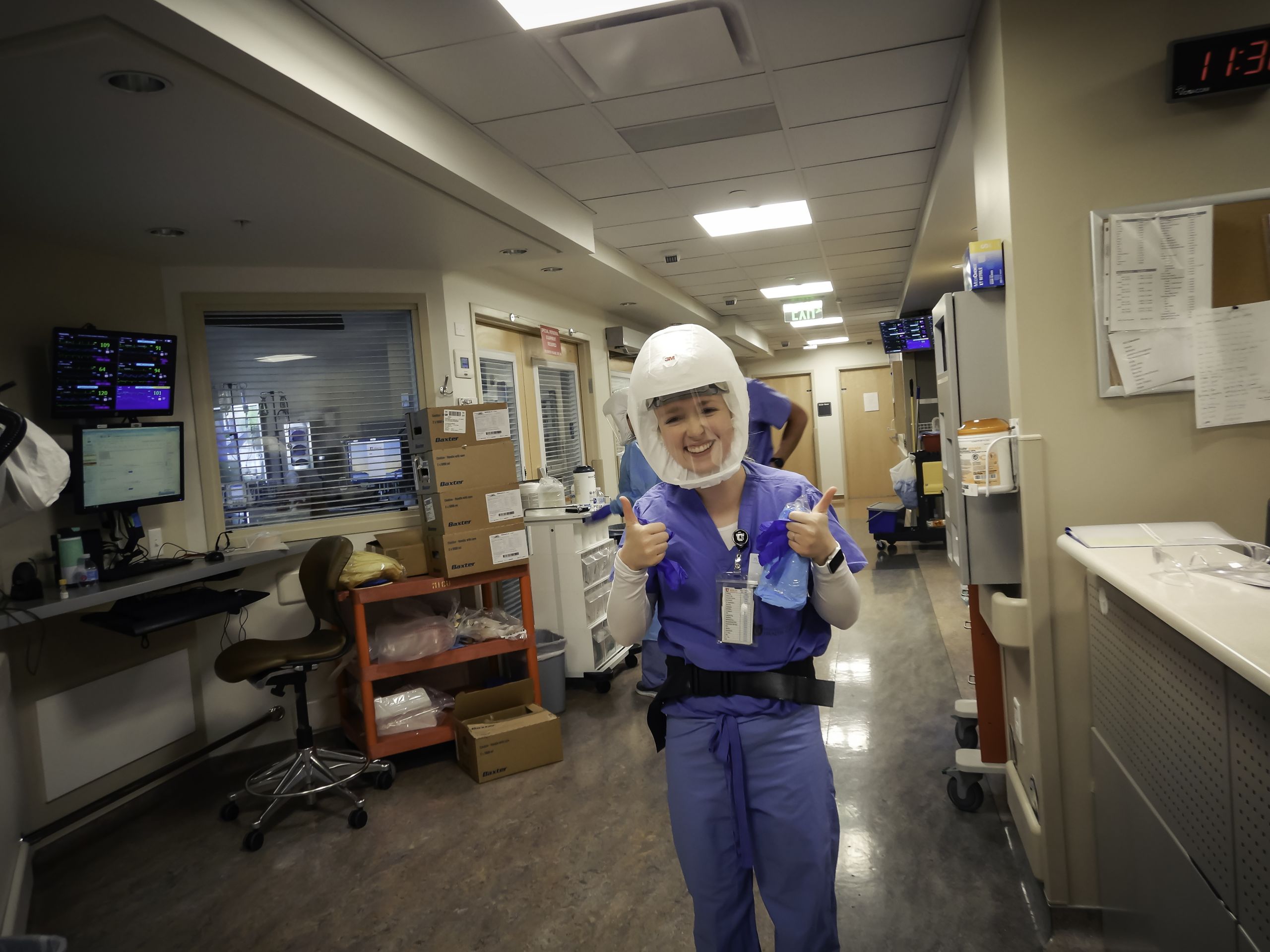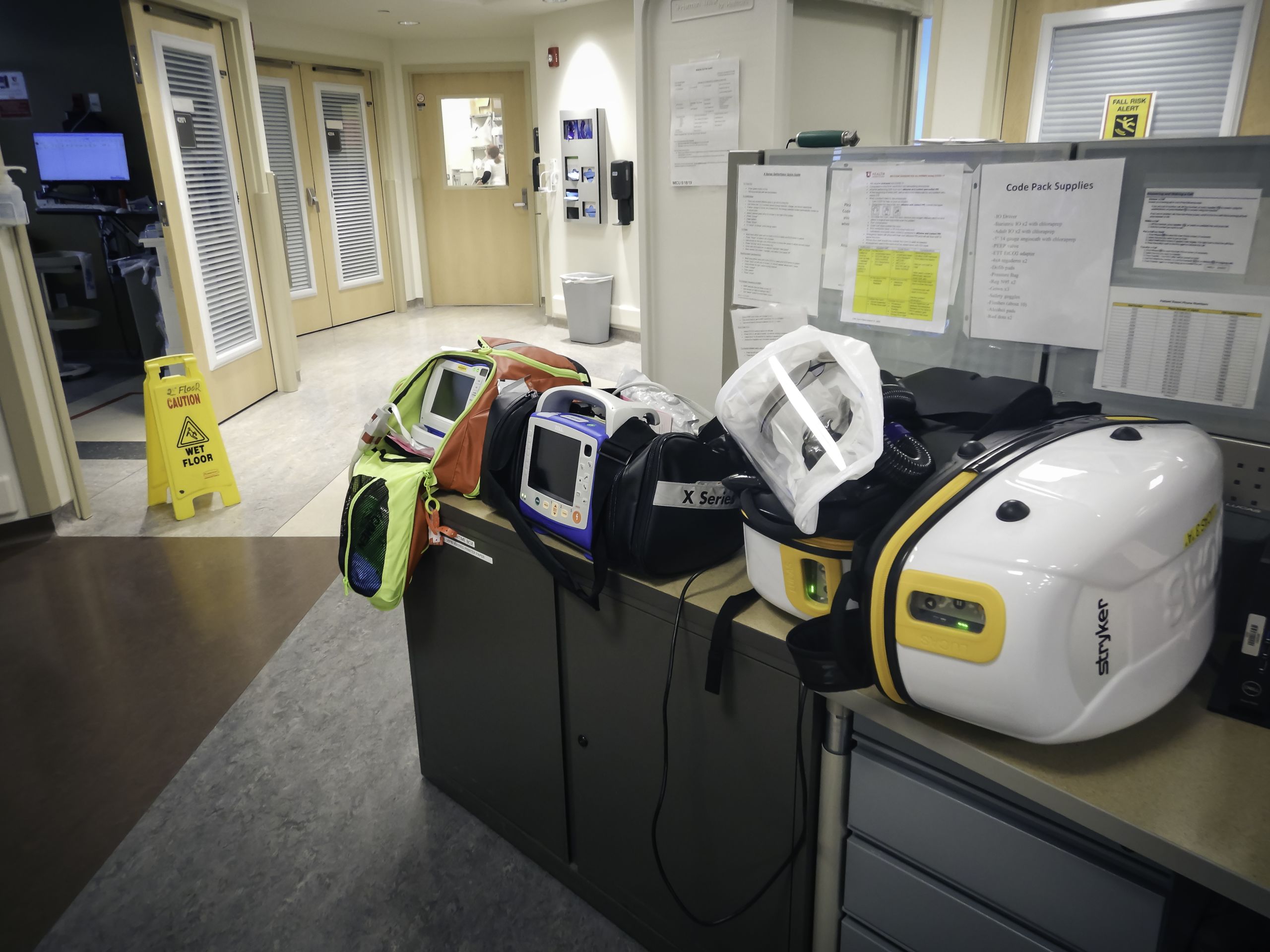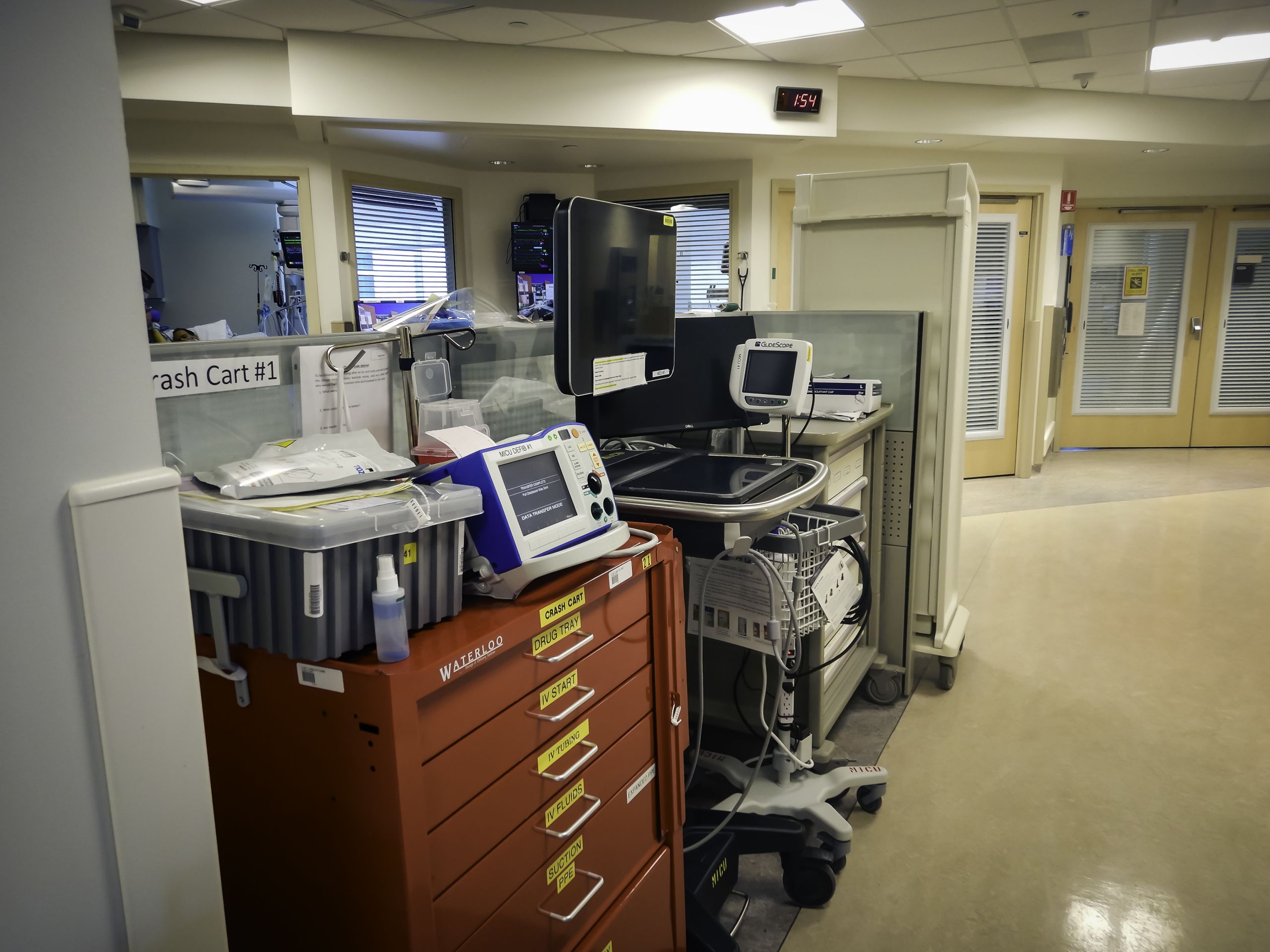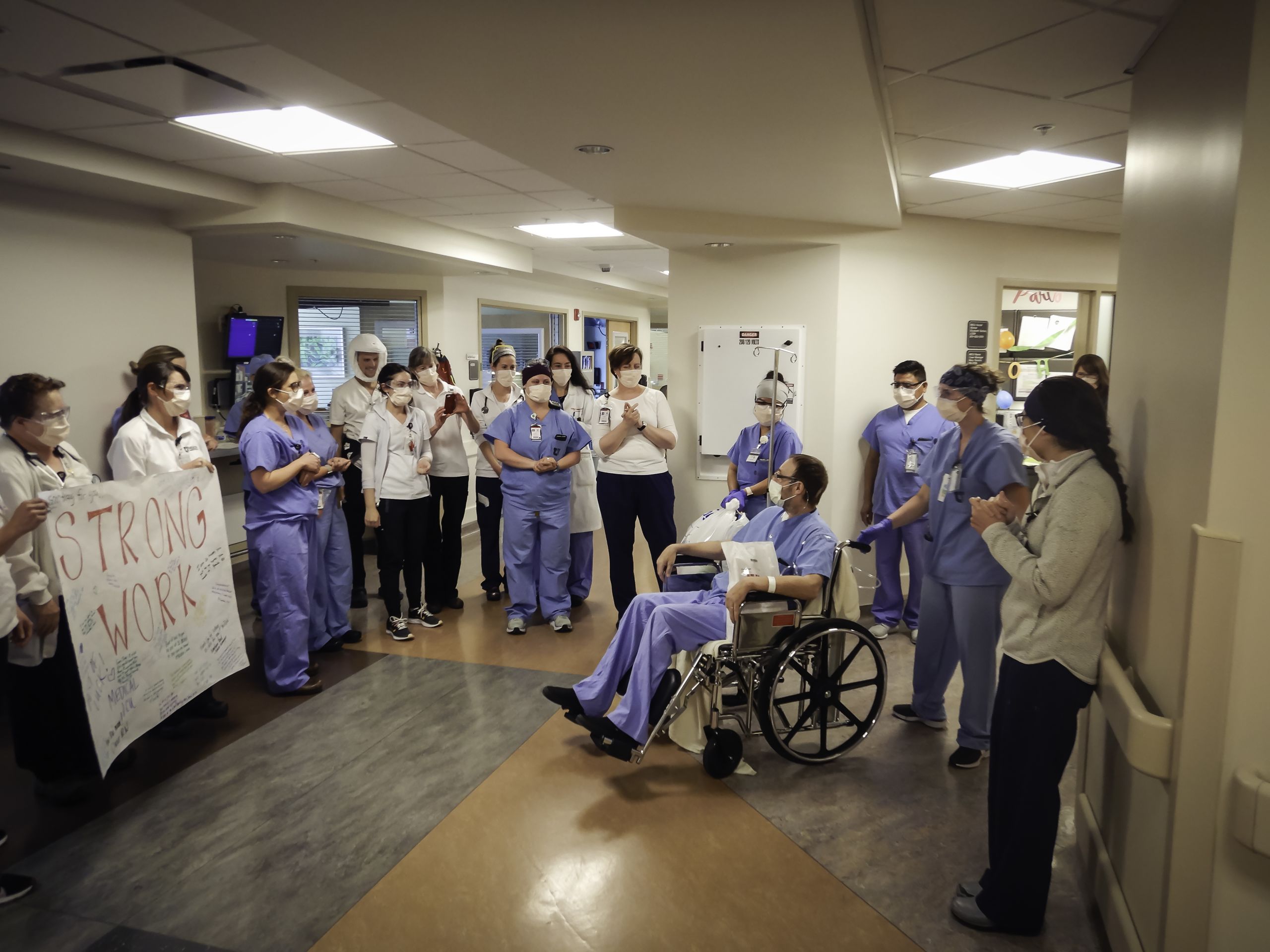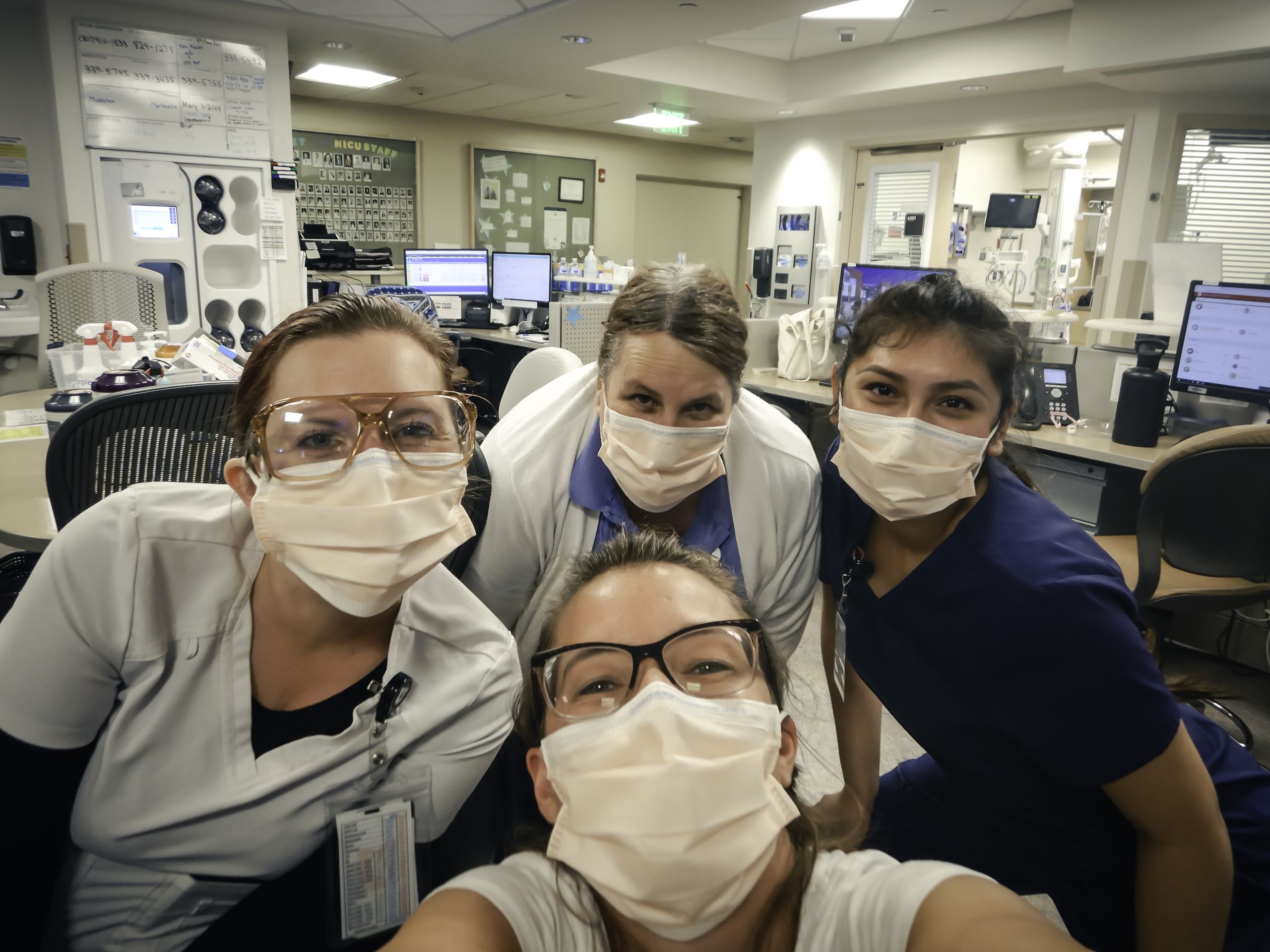 Item 1 of 5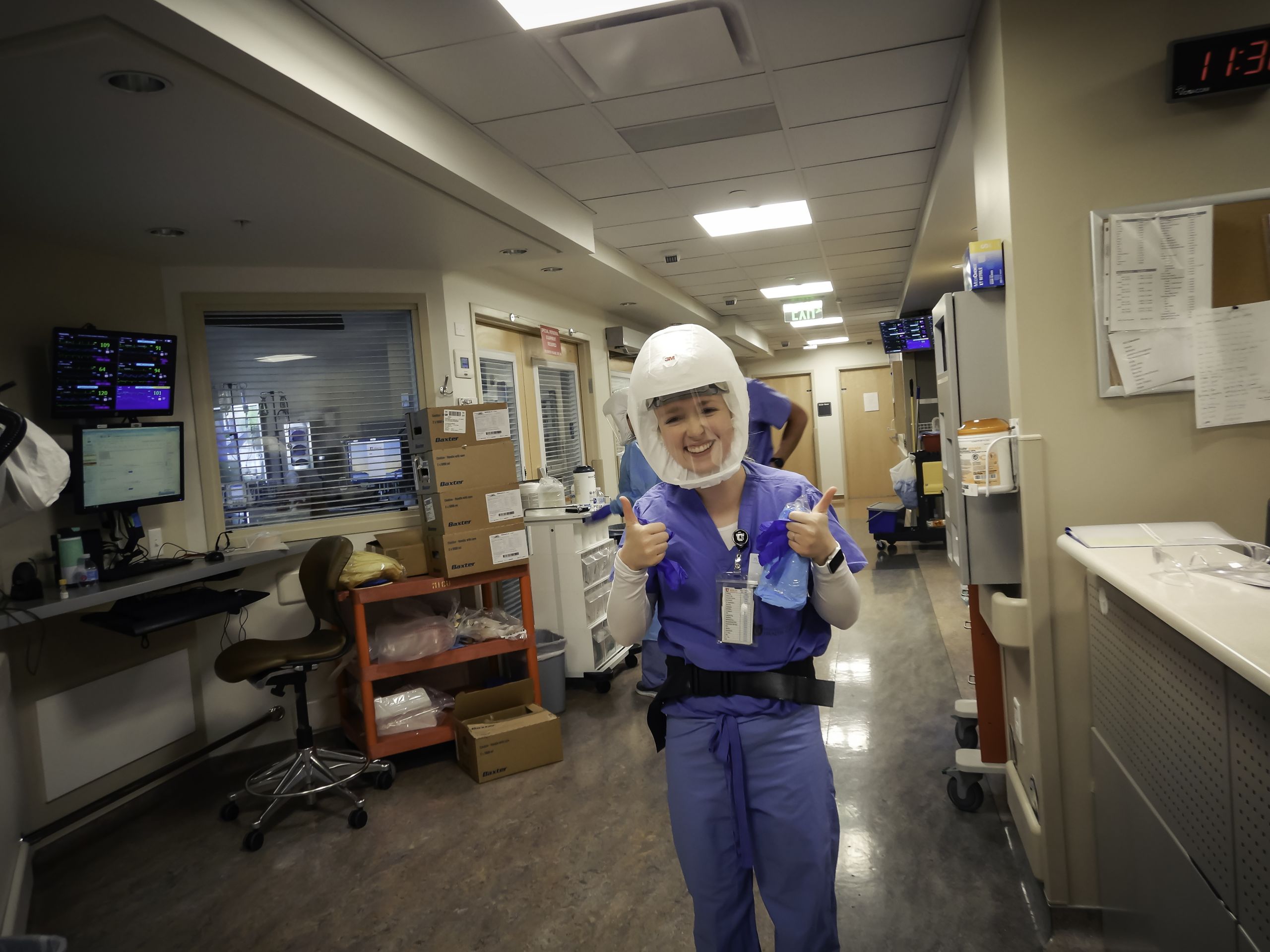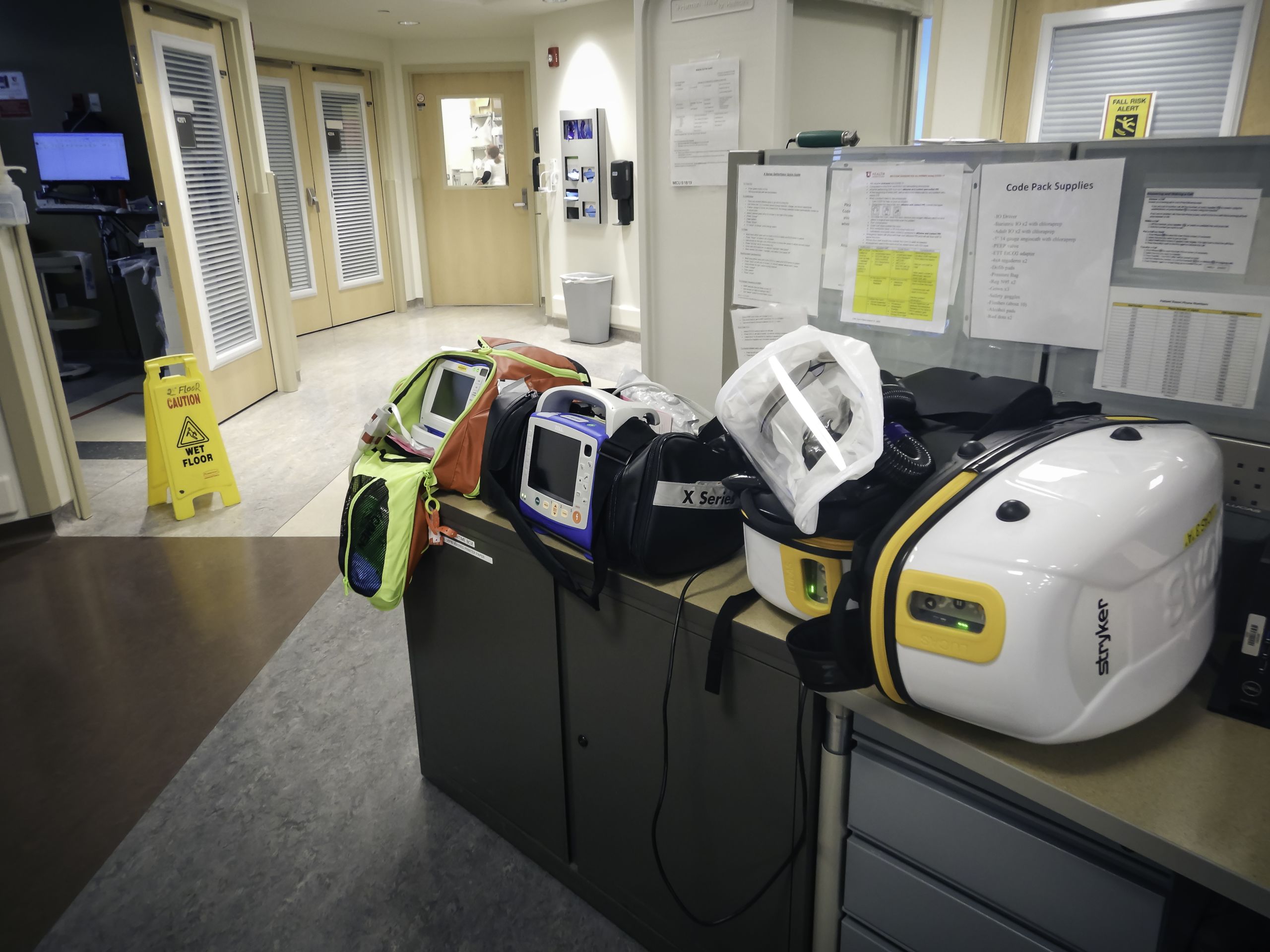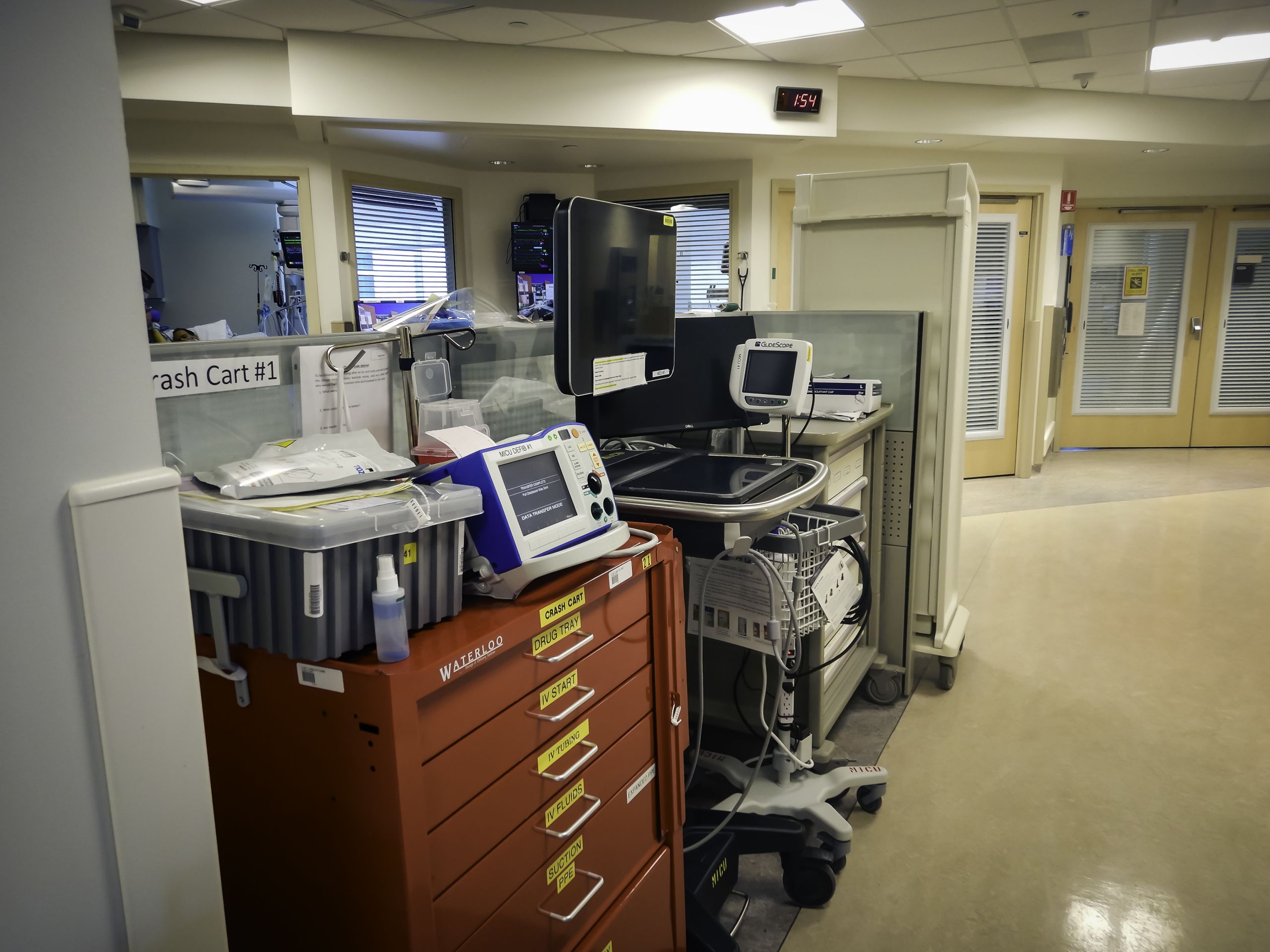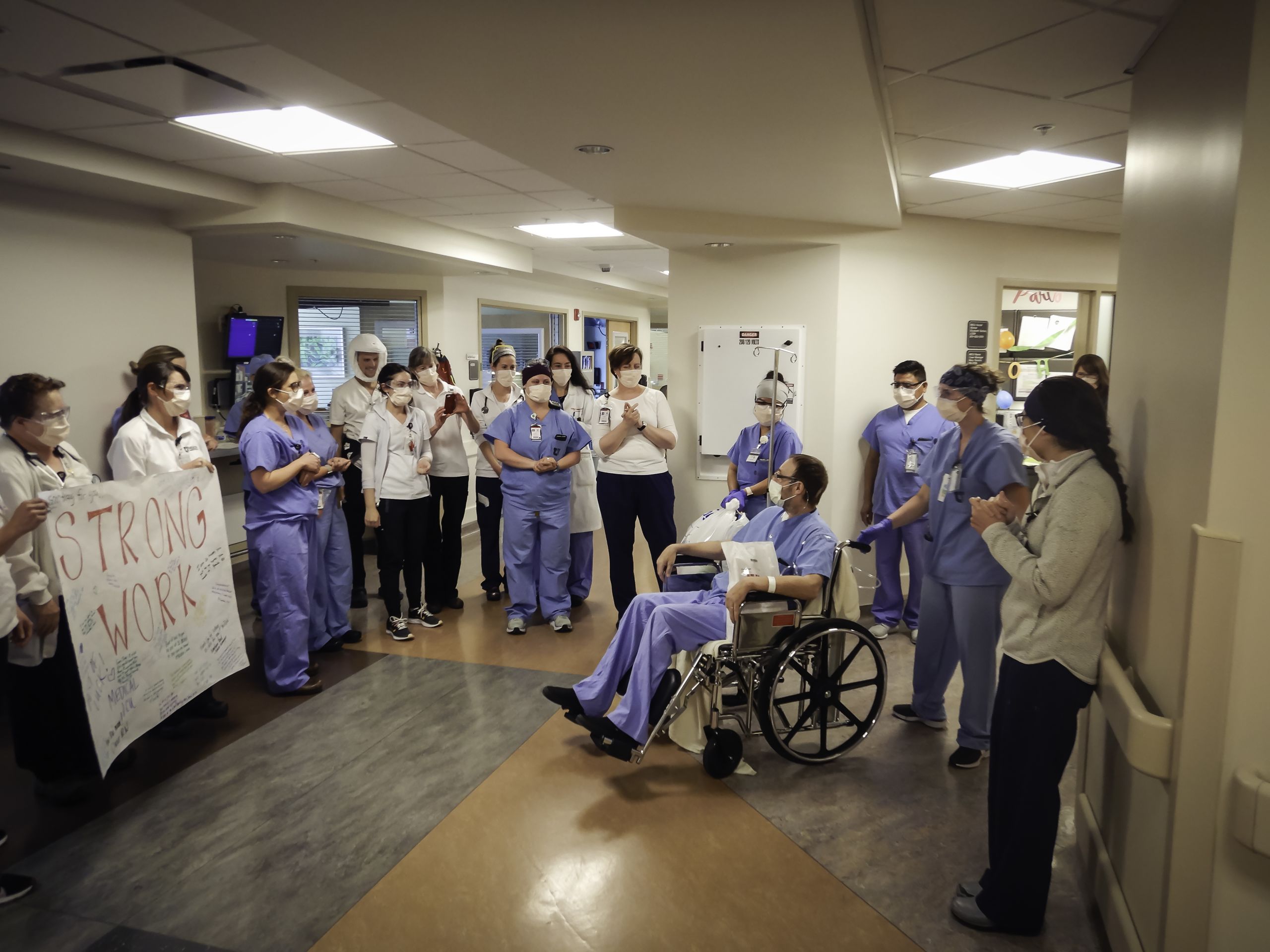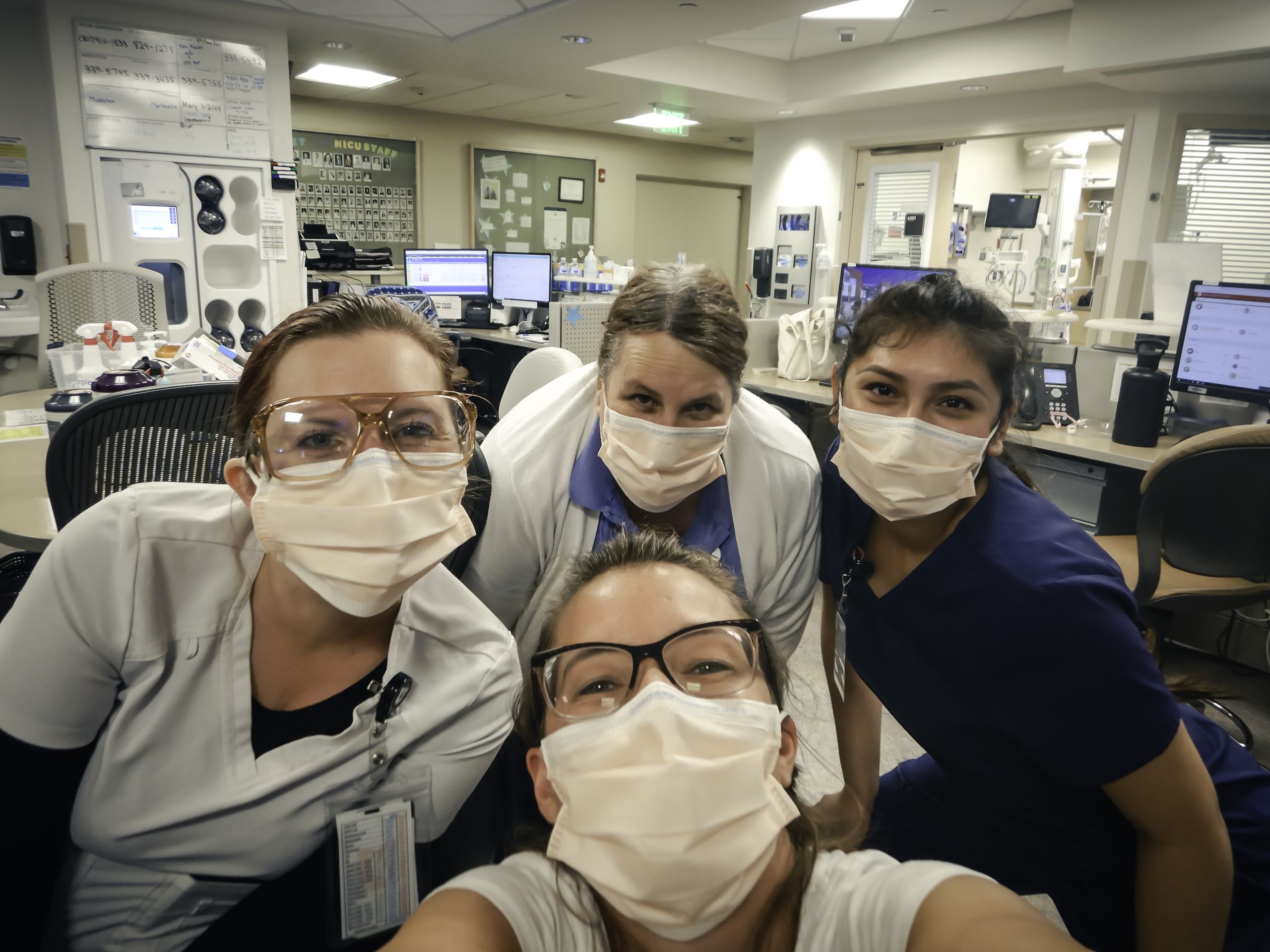 Clinical is written, reported, and produced by
Stephen Dark and Mitch Sears
Shorthand Story Design: Jessica Cagle
Photography: Charlie Ehlert
Podcast Graphic Design: Chloé Nguyen

Share your comments to our Listener Line: 1-601-55-SCOPE