Pioneering the Future
Stories of Discovery & Innovation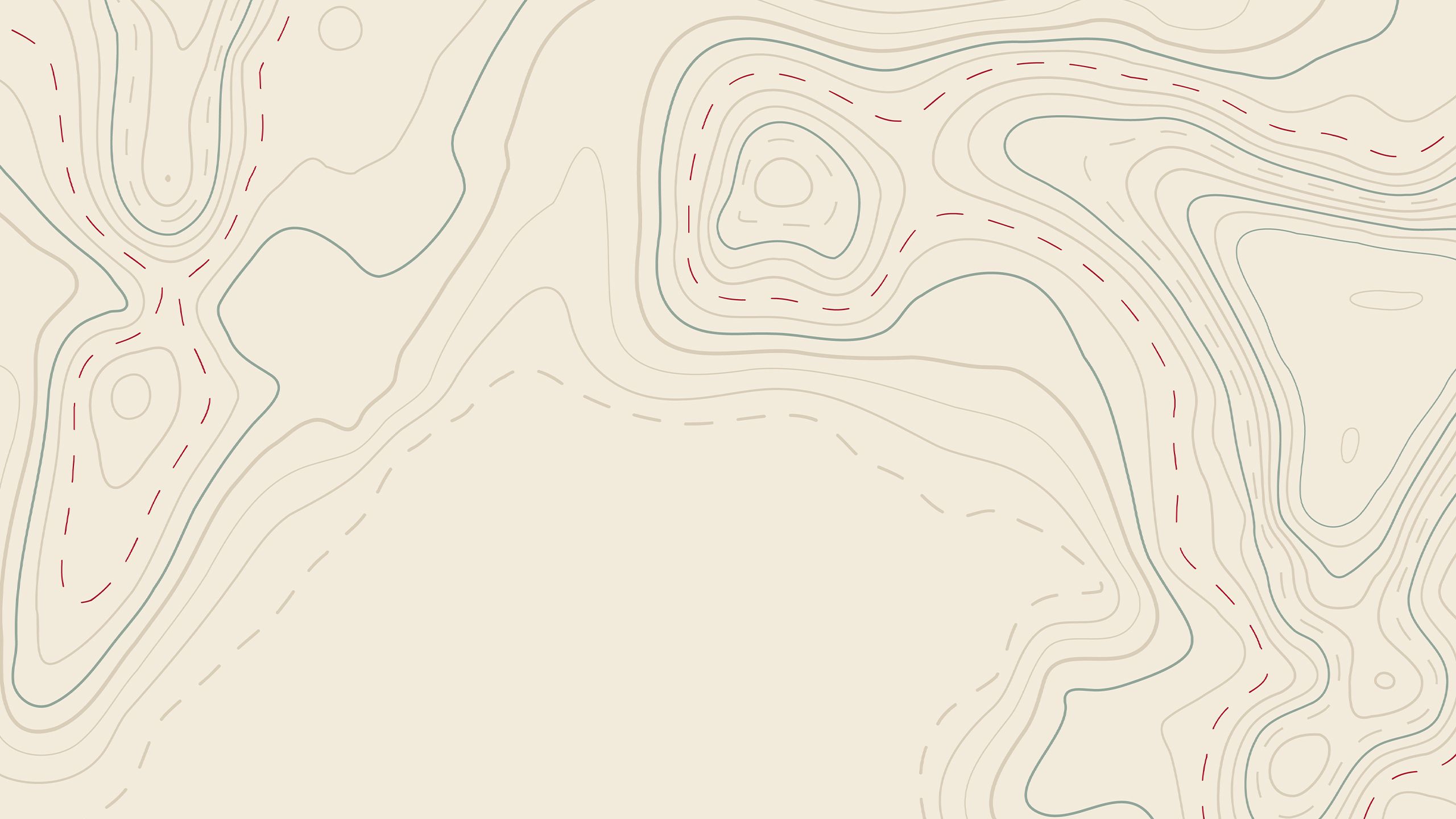 Trailblazing Ideas
When the existing path isn't taking you where you want to go, you can get stuck and frustrated –or you can blaze a new trail. Scientists at U of U Health are always looking for a better way, whether that means creating new tools for the lab or new systems of clinical care. Their pioneering work is accelerating biomedical research, bringing a better quality of life to patients, and paving the way to better therapeutics and diagnostic tools.
To select the most effective treatments for their patients, doctors need to know what's making them sick. When it comes to diagnosing infectious disease, that often means doctors must make their best guess and then wait for testing to tell them if they're right. The approach can be time-consuming and sometimes the cause is not identified at all. As a result, some patients unnecessarily suffer from treatable illnesses.
To combat this problem, scientists and physicians at U of U Health worked together to devise a faster, more reliable way to identify these mysterious pathogens without having to first guess what they are. Their approach capitalizes on advances in DNA sequencing and artificial intelligence that make it possible to efficiently sequence and identify thousands of microbes at the same time. This technology rapidly catalogs all viruses, bacteria, fungi and parasites that are in a patient's sample, speeding identification of the pathogen that is causing illness. Based on this innovation, Robert Schlaberg, MD, medical director at ARUP Laboratories, and Mark Yandell, PhD, professor of human genetics, co-founded the compnay IDbyDNA which is developing tests to quickly find causes of infectious and respiratory disease, complex urinary tract infections, drug resistant infections, and more.
The body is a unique place to do chemistry. Reactions that happen efficiently in a test tube may proceed differently in or around cells, where proteins, sugar, and even water can trigger unintended interactions. Being able to join molecules together as part of a biorthogonal reaction—chemical reactions that take place in a biological milieu without disturbing or being disturbed by it—has opened new avenues in medicinal chemistry. Raphael Franzini, PhD, and his colleagues have expanded medicinal chemists' toolkit even further by developing methods that split molecules apart. Their highly efficient "dissociative bioorthogonal reactions" allow for controlled release of drugs and fluorescent particles inside the body. This revolutionary chemistry will accelerate development of targeted therapies and sensitive diagnostic tools.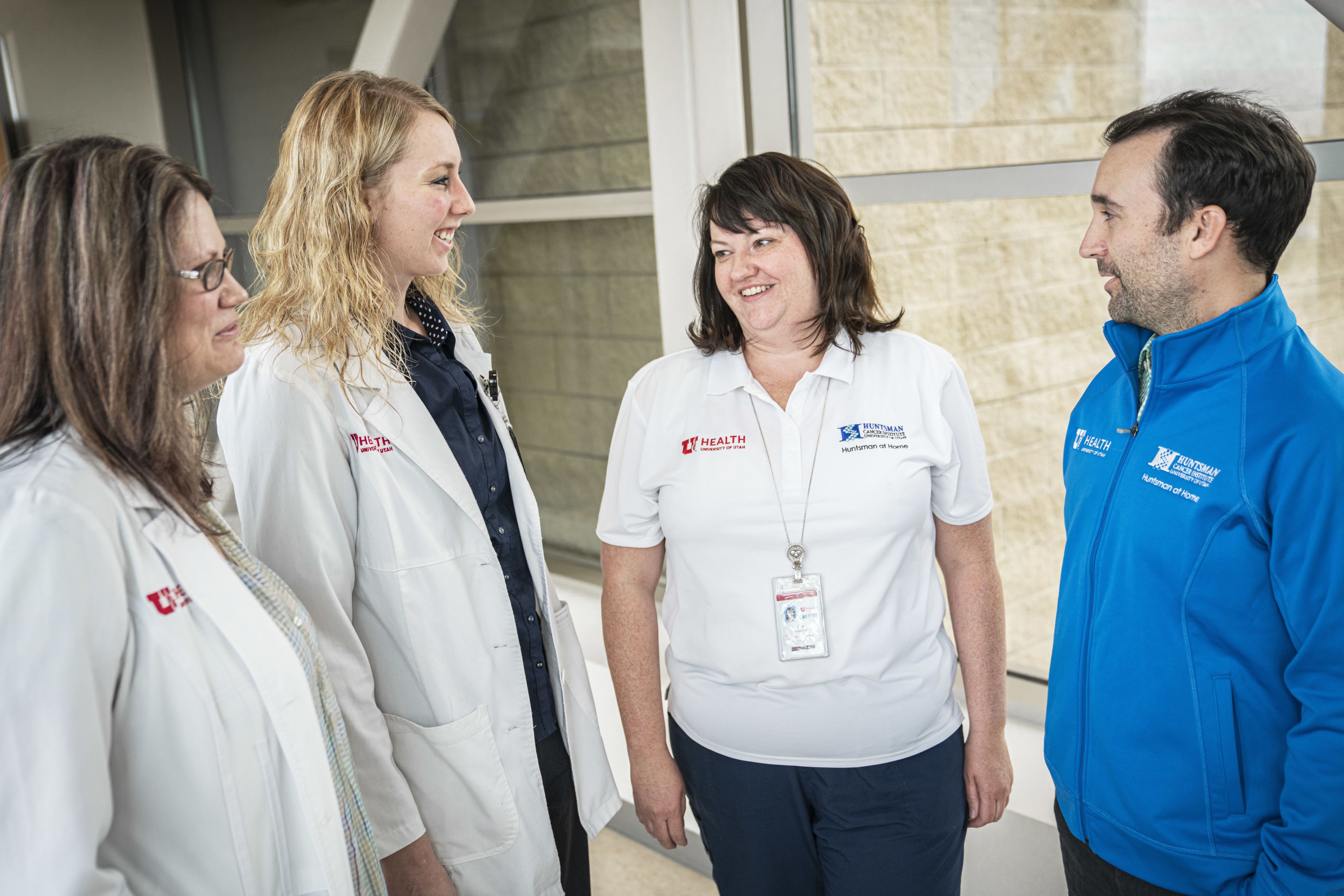 Photo of members of the Huntsman at Home team, courtesy of Huntsman Cancer Institute.
Photo of members of the Huntsman at Home team, courtesy of Huntsman Cancer Institute.
Much cancer care takes place at home, where patients and their families must deal with the side effects of treatment as well as symptoms of the disease itself. While symptoms like pain, nausea, fever, and fatigue can often be managed at home, they can also lead to emergency room visits and unplanned hospitalizations—particularly when at-home caregivers lack the support they need to address these concerns.
Huntsman Cancer Institute nursing professors Kathi Mooney, PhD, RN, and Susan Beck, PhD, APRN, realized that with the help of technology, they could provide remote support to patients with cancer to improve symptom management and quality of life between clinic visits. They developed Symptom Care at Home, an automated system that assesses 11 symptoms associated with cancer treatment in a daily phone call. The system coaches caregivers about symptom management and alerts the patient's clinical team when additional care is needed. The daily check-ins not only improve the well-being of patients but also of their caregivers. Mooney has also helped develop Huntsman at Home, one of the first programs in the United States to provide acute cancer care at patients' homes. Her team has shown that this approach reduces both health care costs and unplanned hospital visits.These transformative models of care are helping patients receive high standards of care on their terms and improving health care access for people who live far from a cancer hospital.

Pioneering the Future: Stories of Discovery & Innovation at University of Utah Health
Special thanks to Wes Sundquist and Alfred Cheung for their work to compile the discoveries and innovations that make this series possible.
Written by: Jennifer Michalowski
Editing by: Julie Kiefer
Layout and Design by: Kyle Wheeler
Production Supervision: Abby Rooney, Julie Kiefer, Kyle Wheeler
Supported by: Will Dere, Chris Hill, Amy Tanner